Contracts
/
Contract Negotiation
---
TermScout was founded in 2018 and is headquartered in Denver, Colorado. Their primary focus is on contract analysis and simplification. Their mission is to help businesses understand contracts faster and more accurately so they can make better decisions. They specialize in reviewing and rating software contracts, but their technology has potential applications across a variety of industries and contract types.
TermScout uses a combination of machine learning and skilled legal analysts to review contracts and distill them into easy-to-understand scores and reports. This enables businesses to understand the key terms of a contract without having to go through the often time-consuming process of reading and understanding lengthy and complex legal documents. They provide vendors with two data products: 1) an Industry Report that provides an analysis of the contracts of that vendor's top competitors and 2) a Contract TermSheet that provides a summary of that vendor's customer contract terms. The Industry Report is used by legal teams to review their company's customer contracts in relation to their major competitors - provision by provision. The Contract TermSheet is part of their Sales Accelerator Program used by sales teams to close deals more quickly by providing TermScout data to their customers to save time in their customer's contract review process.
Their platform allows users to compare software vendors based on contract fairness and provides clarity around aspects like data usage, termination rights, liability caps, and more. This kind of approach not only saves businesses time and resources but also provides them with valuable insights that can be critical in negotiation processes and decision-making scenarios.
View more
TARGET AUDIENCE
Corporate Legal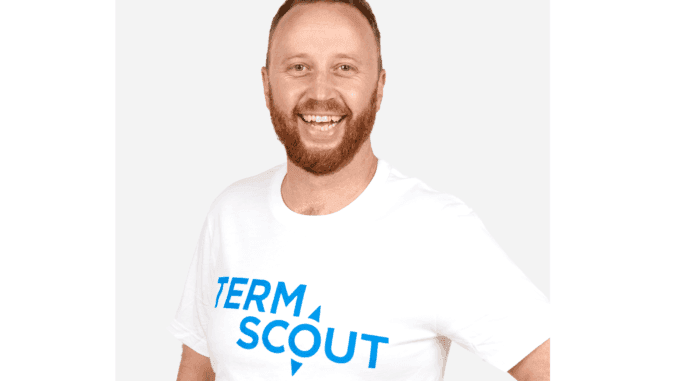 WorldCC + TermScout Form Partnership, Plus Otto Hanson Interview
Artificial Lawyer
|
September 06, 2022
Contract Analyser TermScout Joins Theorem Market Platform
Artificial Lawyer
|
April 16, 2021
TermScout: $5m Funding + Carlos Gamez Hire – Plus AL TV Walk Through
Artificial Lawyer
|
May 05, 2022